With 7.6 million Jews currently living in America, it is no wonder that the country must be filled with Jewish culture, heritage, and history. Jews have contributed to American society throughout the colonial period, the height of 20th century immigration, and continue to thrive today. 
While there are endless locations in the United States that serve delicious matzo-ball soup or celebrate Jewish culture, in honor of Jewish American Heritage Month, we are sharing 6 Iconic Sites that Celebrate Jewish American Heritage. 
Lower East Side Tenement Museum
Have you ever wondered about what life was like for immigrants in the 20th century? Experience if for yourself at the Lower East Side Tenement Museum! Located at 97 and 103 Orchard Street in the Lower East Side neighborhood of Manhattan, New York City, the museum is truly a National Historic Site. The Museum's two historical tenement buildings were home to an estimated 15,000 people, from over 20 nations, between 1863 and 2011.
This museum depicts the lives of the previous immigrant tenants and includes restored apartments and shops open daily for public tours, a documentary film, tours with costumed interpreters portraying the building's former residents, tastings of their communities' typical foods, and neighborhood walks. The museum also has an extensive collection of educational programs promoting tolerance and historical perspective on the immigrant experience.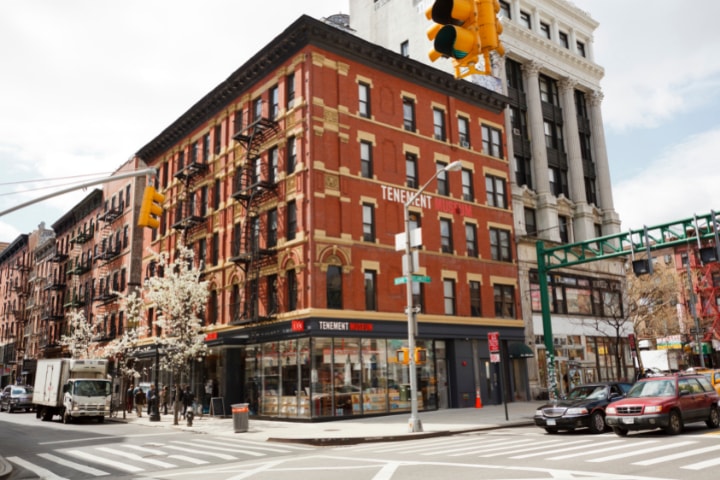 Touro Synagogue, Newport, Rhode Island 
Built in 1763, Touro Synagogue, in Newport, Rhode Island, is the oldest synagogue building still standing in the United States. It also happens to be the only surviving synagogue building in the U.S. dating to the colonial era, and the oldest surviving Jewish synagogue building in North America. In 1946, it was declared a National Historic Site. The first congregation was made up of Sephardic Jews, who are believed to have come via the West Indies, where they participated in the triangular trade along with Dutch and English settlements. 
Today, the Touro Synagogue offers prayer services on the Sabbath and is open to visitors through tours. The synagogue also offers exhibits and education about Jewish life in Colonial America.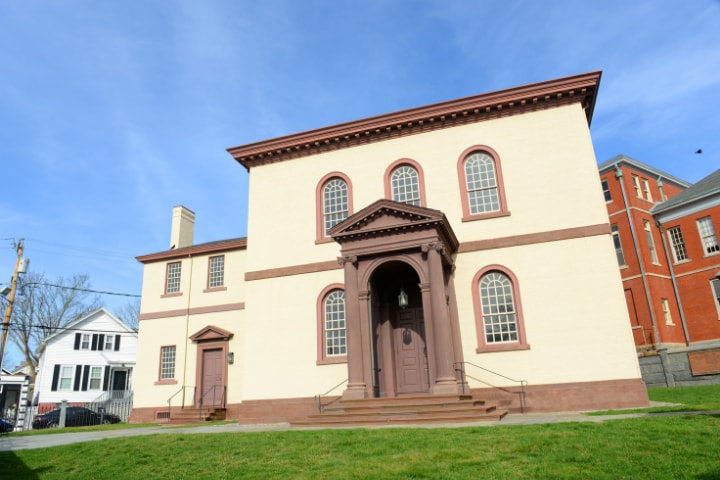 Katz's Delicatessen, New York's Lower East Side
Katz's Delicatessen, originally named Iceland Brothers in name of the founders, opened in 1888. Only in 1910 was the deli officially bought out and renamed. This delicatessen served the Lower East side throughout the earlier part of the twentieth century, a time when the area was home to millions of newly immigrated families. At the time, Katz's was a focal point for congregating.
Today, the now famous spread on the delectable sandwiches, platters, and meats at Katz's brings thousands of visitors from around the world weekly. The deli prides itself on having the best cuts of beef and other fine foods and are also free of chemicals or additives. The deli's finished products can take up to 30 days to cure, unlike commercially prepared corned beef that is often pressure-injected in just 36 hours.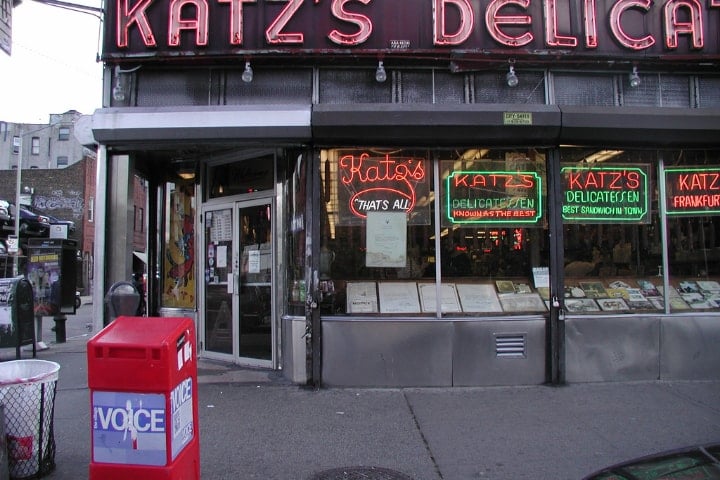 Sherith Israel, San Francisco, California
Established during America's Gold Rush period, Congregation Sherith Israel is one of the oldest synagogues in the United States. It's history began in 1849 when young, Jewish pioneers from around the world gathered for Rosh Hashanah and Yom Kippur services. Despite the lack of a building, rabbi, or Torah, the pioneers worshiped together again during Passover and the High Holy Days in 1850. They also formed societies to aid the needy and bought land for a cemetery. In 1851, the permanent congregation was built. 
Today, Sherith Israel is a congregation widely known for its innovative approach to worship and lifecycle celebrations and is part of the movement of Reform Judaism. It's historic sanctuary building is one of San Francisco's most prominent architectural landmarks and attracts visitors from all over the world.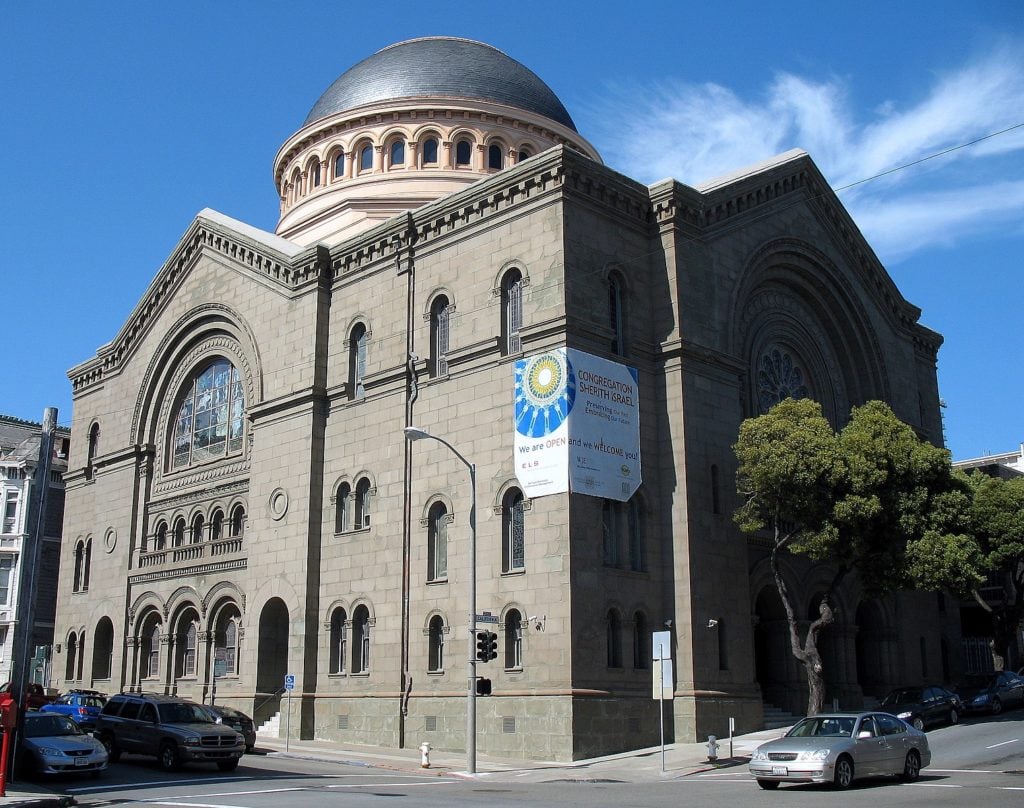 National Museum of American Jewish History, Philadelphia, Pennsylvania
The National Museum of American Jewish History (NMAJH) is a Smithsonian-affiliated museum founded in 1976. Professor Jonathan Sarna of Brandeis University led the development of the core exhibit for the museum. The museum collections include over 30,000 objects that range from the Colonial period to the present day. 
Exhibits at the museum focus on the lives and experiences of Jews in America. There have also been past exhibitions centering on famous Jewish-Americans, such as Ruth Bader Ginsburg and Leonard Bernstein.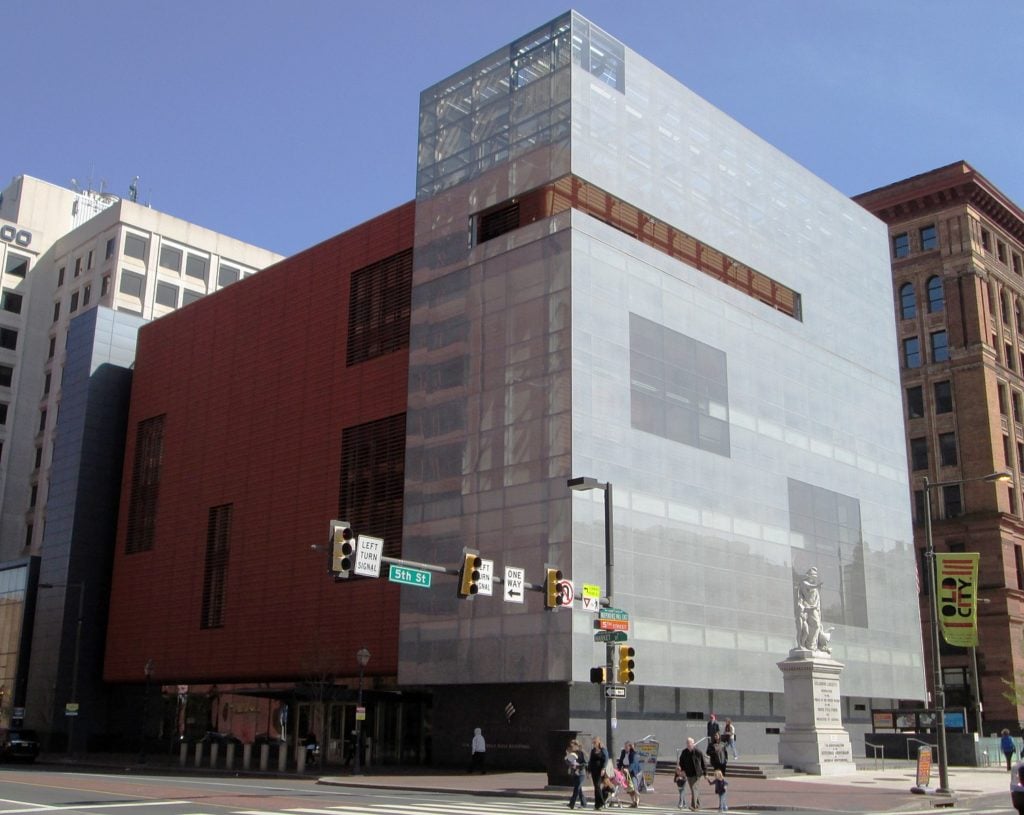 Canter's Deli, Los Angeles, California
After moving from its original location that was founded in 1931, Canter's Deli is a Jewish-style delicatessen in the Fairfax District of Los Angeles, California. It has been frequented by many notable movie stars and celebrities. The restaurant has continued to serve traditional food items, including: lox and bagels, corned beef, matzoh ball soup, and challah bread. Canter's has remained open 24/7, except on the Jewish holidays of Rosh Hashanah and Yom Kippur.
Note: Canter's Deli is not certified kosher, as it is open on Saturdays and offers many non-kosher menu items.